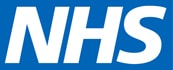 Telephone: 01805 623222
Out of Hours: 111
Prescriptions
If you are taking regular medication you may be given a repeat prescription allowing you to order without seeing a doctor.
Requests for repeat prescriptions will be processed the same day, however you should allow 3 working days for it to be dispensed either at the surgery or at Lloyds Pharmacy. Please note that requests after 16:00 will not be processed until the following morning.
Patients on repeat prescriptions will be requested to see their doctor every twelve months for a review of their medication. This may mean that you need to make an appointment. You may not request medication which is not on your repeat prescription without seeing a doctor. You will be dispensed only the quantity of medication shown on your repeat prescription.
You can request a repeat prescription in one of the following ways:
Post the repeat prescription slip, or simply drop it in to Castle Gardens Surgery. If you provide a stamped addressed envelope we will post it back to you. Prescription requests delivered in person will be accepted at all times.
On-line via the link at the top of this page. If you do not have a username and password, contact the surgery to register for SystmOnline. If you require any assistance with this, please ask at reception for details. For reasons of data confidentiality, you will need to attend the surgery in person to collect your logon details and your password.
Dispensary
The Dispensary is open for ordering and collection of medicines from 08:30 to 12:00 and from 14:00 to 18:00.
Prescriptions Charge Increase
The NHS Prescription Charge is £9.00 for each item dispensed from 1st April 2019.
Prescriptions Charges and Exemptions
Extensive exemption and remission arrangements protect those likely to have difficulty in paying charges (NHS prescription and dental charges, optical and hospital travel costs).
The NHS prescription charge is a flat-rate amount which successive Governments have thought it reasonable to charge for those who can afford to pay for their medicines. Prescription prepayment certificates (PPCs) offer real savings for people who need extensive medication.
NHS charges
These charges apply in England only. In Northern Ireland, Scotland and Wales prescriptions are free of charge.
Prescription (per item): £8.80
12-month prepayment certificate (PPC): £104.00
3-month PPC: £29.10
If you will have to pay for four or more prescription items in three months, or more than 15 items in 12 months, you may find it cheaper to buy a PPC.
There is further information about prescription exemptions and fees on the NHS website
Opening Times
Monday
0800-1315 1400-18:00pm
[Improved Access 1800 - 2000]
Tuesday
0800-1315 1400-1800
Wednesday
0800-1315 1400-1800
Thursday
0800-1315 1400-1800
[Improved Access 0800 - 0830]
Friday
0800-1315 1400-1800
Saturday
CLOSED
Sunday
CLOSED