Castle Gardens Surgery
Castle Hill Gardens, Torrington, Devon, EX38 8EU
It's Saturday 4:04 AM — Sorry, we're closed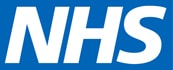 Telephone: 01805 623222
Out of Hours: 111
Appointments
To make an appointment with the doctors or nurses, you can either, call into the surgery and speak to the receptionist, or telephone on 01805 623222.
An online appointment booking service is also available via the above link. Please contact reception for more information.
If you wish to speak to your doctor or a nurse, please ring or call into the surgery and speak to the receptionists. The receptionists will take message and pass it on to the doctor / nurse who will ring you back when they have finished Surgery.
Click here for a detailed surgery timetable.
Urgent Appointments
When booking an appointment our receptionist will ask you for a brief description of the reason for your call. This is to help us prioritise telephone calls, appointments and home visits, ensuring that you are passed to the appropriate member of healthcare team
If receptionists ascertain that you do need to be seen on that day they will book you in with the ONCALL GP.
If they agree with you that you do not need to be seen on the same day of your request, they will arrange the next available appointment with your GP.
If you cannot agree a course of action with our receptionists they will liaise with our daily ONCALL GP who will ascertain whether your need requires attention on the same day.
Late Arrival for Appointment
If you are more than 20 minutes late for your appointment you will NOT be seen by the GP, nurse or HCA and you will be asked to rebook your appointment. If you are between 5-20 minutes late you will be asked to wait until the end of the surgery to be seen. Late arrivals for appointments over the day can result in surgeries running late and cause inconvenience to others.
Cancellations
If you cannot attend an appointment for any reason please inform us as soon as possible in order for us to give the slot to someone else.
EMERGENCY/ SURGERY CLOSED
In an Emergency or life-threatening situation dial 999
(please only dial 999 in an Emergency)
 When the surgery is closed, if you need a Dr urgently or require health advice please telephone the Out of Hours Service on telephone number: 111
Opening Times
Monday
0800-1315 1400-18:00pm
[Improved Access 1800 - 2000]
Tuesday
0800-1315 1400-1800
Wednesday
0800-1315 1400-1800
Thursday
0800-1315 1400-1800
[Improved Access 0800 - 0830]
Friday
0800-1315 1400-1800
Saturday
CLOSED
Sunday
CLOSED