Castle Gardens Surgery
Castle Hill Gardens, Torrington, Devon, EX38 8EU
It's Wednesday 9:32 PM — Sorry, we're closed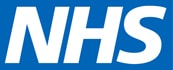 Telephone: 01805 623222
Out of Hours: 111
Named GP for all patients
Every patient registered at the practice has a named GP who will have overall responsibility for the care and support that our surgery provides to them. At the time of registration you will be offered to register with the GP who at the time will be accepting new patients, however you may prefer to be registered with another GP and we will make every effort to accommodate your request.
The next time you visit the surgery please confirm with reception, GP, practice nurse, Healthcare Assistant or at dispensary who your GP is. This will not prevent you from seeing any GP in the practice as you currently do.
If you have any questions, or wish to discuss this further with us, please contact us on 01805 623222.
Opening Times
Monday
0800-1315 1400-18:00pm
[Improved Access 1800 - 2000]
Tuesday
0800-1315 1400-1800
Wednesday
0800-1315 1400-1800
Thursday
0800-1315 1400-1800
[Improved Access 0800 - 0830]
Friday
0800-1315 1400-1800
Saturday
CLOSED
Sunday
CLOSED