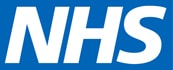 Telephone: 01805 623222
Out of Hours: 111
BOOK YOUR FLU APPOINTMENT 2018-19
FLU VACCINATION, PLEASE BOOK YOUR APPOINTMENT:
FOR ALL OUR PATIENTS AGED 65 YEARS
IF YOU ARE UNDER 65 AND THE DEPARTMENT OF HEALTH HAS RECOMMENDED YOU SHOULD HAVE AN ANNUAL FLU VACCINATION YOU WILL BE SENT A LETTER INVITING YOU TO MAKE AN APPOINTMENT.
TO BOOK YOUR APPOINTMENT
TELEPHONE 01805 623222
NB: The delivery of our flu vaccinations this year has been spread over 3 months which is preventing us from providing enough appointments to meet patient's request for appointments at the beginning of the campaign. We apologise for this but we are trying to manage availability of flu vaccinations  and appointments as best we can. Please bear with us. 
Opening Times
Monday
08:00am - 18:00pm
[Improved Access 1800 - 2000]
Tuesday
08:00am - 18:00pm
Wednesday
08:00am - 18:00pm
Thursday
08:00am - 18:00pm
[Improved Access 0800 - 0830]
Friday
08:00am - 18:00pm
Saturday
CLOSED
Sunday
CLOSED